Your Go-To for Roof Repair Services
Serving Mt Pleasant, SC
A leak in your roof can be deceiving. One small leak can cost you thousands in interior damage. Don't let a small leak turn into a new roof. Sometimes replacing only a few shingles or sheets of rotted plywood is all you need. Why buy what you don't need? Our professional roofers will only quote you on what we find based on your inspection. Plain and simple. Homeowners throughout the Mt Pleasant, SC area trust our team to repair roofs of all types and sizes.
Why us? Our residential roofing contractor is committed to providing fast, affordable service tailored to fit your needs and schedule. We even match all existing roof materials as best as possible.
Regular maintenance, combined with quality roof repairs, extends the life of your roof while providing added safety and protection for your home and your family. Maintain your roof's functional condition, preserve curb appeal, save money, and enhance the value/resale potential of your home with expert repairs from Southline Roofing & Exteriors, LLC.
Southline Roofing & Exterior is proud to offer professional roofing services to those in and around Mount Pleasant, SC. We are one of the highest-rated roofing companies in the area. We help homeowners choose the right products ranging from shingles to siding, with certifications from CertainTeed and Atlas- two of the most well-known exterior manufacturers in the country. Reach out to our team today to schedule an estimate!
Signs You Need Roof Repairs
Your roof leaks when it is raining: Water leaking from your ceilings is a clear sign that you need repairs. Your roof likely has a hole in it, missing shingles, or damaged flashings.
Your energy bills are increasing: Your energy bills will gradually increase as your roof ages because it will be coming to the end of its useful life. However, sudden spikes in your bills are an indication there is an issue that needs to be fixed.
You have visible roof damage: This is the most obvious sign because you can see it, Things such as missing shingles, hanging gutters, and missing or damaged flashings need to be repaired quickly.
Your roof is missing shingles in spots: If there are bare spots on your roof, there is no protection from moisture in those areas. You will need roof repairs immediately.
There are shingle granules in your gutters: Granule will almost always be present in your gutters. It naturally wears off of shingles over time. However, large amounts of it are concerning.
Moss or vegetation growing on your roof: This indicates that there is moisture present on your roof. It may be water trapped in the gutters because of a blockage or it can be moisture being trapped under shingles that promotes the growth of moss or vegetation. Sometimes a simple cleaning off of the moss will solve the issue, other times it will require more extensive roof repairs.
Damaged or missing flashings: Flashings protect the seams where two flat planes come together. These are spots that moisture can easily penetrate without flashings. Damaged or missing flashings needs to be fixed immediately to prevent moisture damage.
Rely on Our Team for Professional Roofing in Mt Pleasant, SC
Licensed, insured, and bonded, we back up our work with a warranty and are dedicated to completing your job right the first time. We'll take care of everything.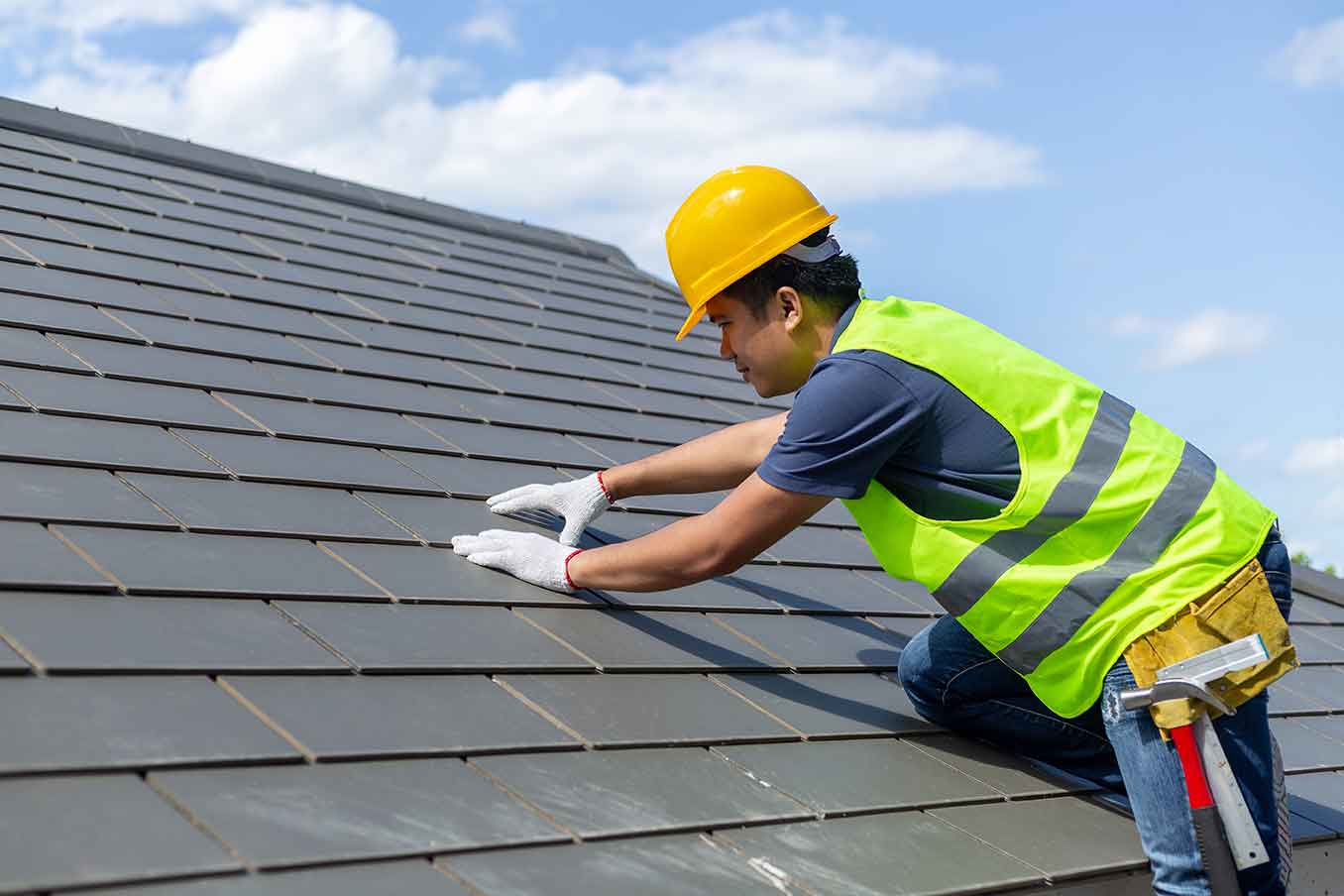 We back up all our work with a ten-year workmanship warranty on anything that we replace including siding, gutters, or roof at no cost to you, labor and materials included.
–Amy Branch
"I had a great experience with Southline Roofing. I experienced a leak in my kitchen, with patch work done in the past. I called Southline Roofing. Ignacio Lopez was able to work me into his schedule the next day. He was able to move my scheduled date a week earlier then excepted and had my new roof installed in one day and completed clean up the next morning. Excellent job done. Acceptable pricing. Very happy with my experience."
– Chip P
"Ignacio did a great job evaluating our roof and working with our insurance adjuster. His team did a great job replacing my roof. Ignacio did a great job explaining the process and answering our questions each day. They took lots of pictures so we could monitor the progress. His crew was on time, professional and worked really hard. They did a super job removing debris and cleaning up all the lose nails and material in the gutters and yard. No detail was overlooked and Ignacio made sure we were totally satisfied with the job. I would highly recommend this company to neighbors and friends. These guys were pros! Very responsive to my every need."
To learn more about the roof repair services offered by our roofing contractor…