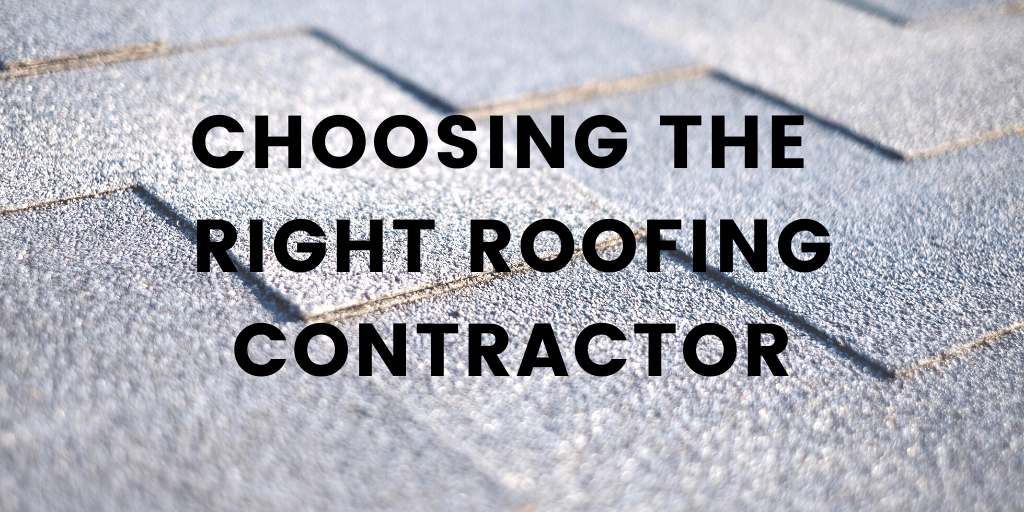 Let's be honest. Nobody wants to hire a roofing contractor. It's not a fun expense, but it's a necessary one. Depending on the circumstances, it can even be urgent and vital. The biggest stressor in having roofing work done might be the process of choosing the right roofing contractor. How do you know who to trust? What should you be looking for? Questions like these can make the entire process confusing and painful, but we want to make it easier for you. So here's our list of 5 tips to help you choose the right roofing contractor.
1. Check for Licensing and Insurance
One of the easiest ways to know if you're dealing with a professional or not is to check their licenses and insurance. Contractors have requirements in both of these areas. If the company you're thinking of working with doesn't have these requirements met, then you might want to look somewhere else. It may seem like a simple thing to review, but it is a great, easy way to know who you're working with.
2. Manufacturer Designations
Manufacturer designations are badges of honor for many contractors. The various companies have different designations, some awarded to as few as 2% of contractors. Take a look at what's listed on their website and research them for a moment. You will learn a lot about the skill and capability of the crew you are hiring.
3. What's the Warranty?
Quality craftsmen stand by their work. The offered warranty can be a gauge for what you can expect, in addition to a feature of the service you will receive. Do they offer a warranty? On what? What are the specific terms? Look at the warranty and decide what you want, and what kind of follow up service you expect. It's your decision, so make one you're happy with.
4. Check Their Ratings
The Better Business Bureau, Google, Angie's List, and other platforms are a great resource for reviews on the contractors you're thinking of hiring. It's not a flawless system, but taking a look at the varying review sites can help create a picture of what you can expect. Remember it's not all about the review score. Also take a look at how they handle any less than spectacular reviews. Do they argue or make it right? Taking the time here can really save you a lot later.
5. Get a Local Referral
In the end, one of the best ways to find a quality local contractor is to get a referral from someone you trust. Local businesses build reputations with the people in their communities, and those people are often willing to share the best services they know with their friends and neighbors. Take a moment and see who they recommend.
We Don't Roof Around
Southline Roofing & Exteriors, LLC is you number one source for roof repair in Charleston. Our professional team are experts in roofing inspection and repair. From inspections to maintenance to storm damage repair, our team is the very best, ready to help you with all of your roofing need. If you haven't done a professional roof inspection, contact us today. We're here to help you.