Lately, predictions for snow in Lowcountry have gone back and forth on whether we should prepare for snow. The 10-day forecast has changed multiple times over the last few days, so we should be prepared if the Lowcountry sees a snow day or two. If it does snow these are the steps you should take to protect your roof.
Why Snow on Your Roof is Bad
Depending on the amount of snow we may get, the weight can be bad for your roof. It can create structural stress, especially on flat roofs. If your roof has a substantial angle to it, ice dams and clogged gutters can prevent snow from sliding off of your roof causing it to potentially pile up.
Keep Your Home Protected
The current forecast shows cold temperatures and potential rain or snow. Ice is almost inevitable regardless if the Lowcountry sees snow or not. Prevent Ice dams with heating cables. Ice dams are ice build-up that blocks sections of your roof. Ice can get heavy and that weight can be dangerous for your roof. Heating cables can help prevent ice build-up and be positioned along sections of your roof or gutters. Be sure to unplug them if temperatures aren't freezing temp to watch energy usage and your eclectic bill.
Remove Snow From Your Roof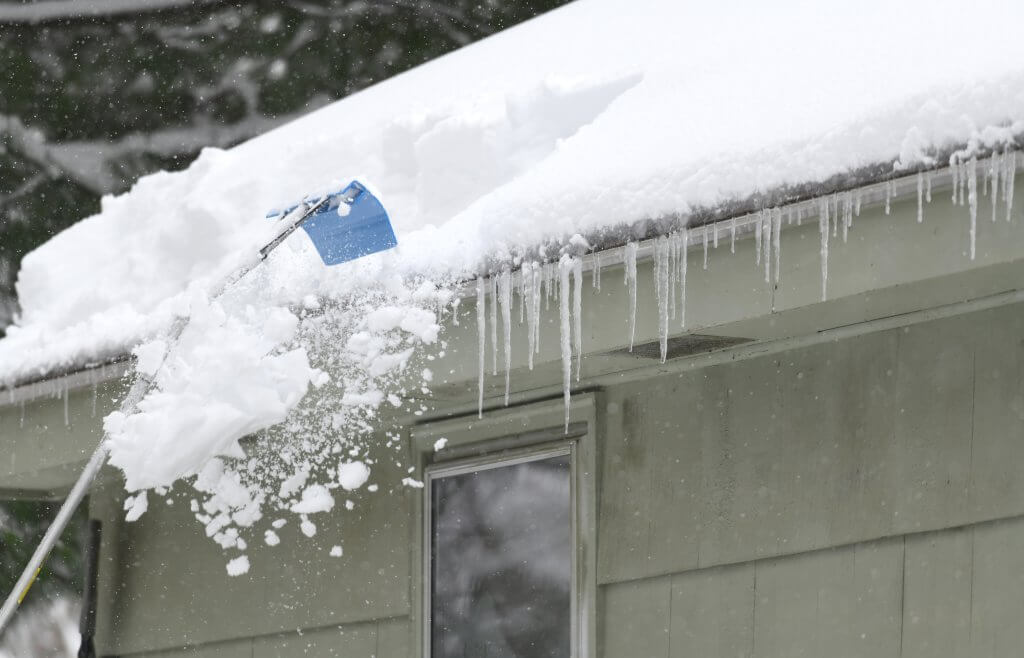 Although we may or may not get snow, and even if we do it probably won't be much. We should always be prepared anyway. If we do happen to get a good bit of snow or ice we can ensure that our homes are kept safe. A roof rake is a great way to rake snow off of your roof. Getting on a ladder or on your roof to rake off the snow is dangerous and not recommended. Get a roof rake long enough to reach your roof to be able to rake snow off from the ground. Start at the edge of your roof and work your way up. Be sure you aren't scraping your roof and damaging your shingles. Stay safe and be cautious.
Signs Your Roof May Have Issues
If you are unsure if your roof may be experiencing damage there are some signs to look out for.
Sagging ceiling tiles or boards

Popping, cracking, or creaking noises

Jammed interior doors

Cracks in walls

Roof leaks
Are you in need of immediate roofing repairs or a roof replacement? The team at Southline Roofing is here to help. Contact us today!