Hail can cause all kinds of damage to the roof of your house, and depending on the size of the hail that falls, the damage could potentially be catastrophic. Heavy pellets of frozen water that's hard as a stone falling fast onto your roof can cause cracks, holes, water damage, and leaks in your roof. As Mount Pleasant homeowners are all too aware of, hail storms are unfortunately common in the South Carolina Lowcountry, and there's really nothing a homeowner can do to fully protect their roof from suffering hail damage.
Though you may not know it, hail could have impacted your area during a strong thunderstorm. In the summer, temperatures are warm, but the upper atmosphere is still cold enough to produce/support ice formation. During the process of thunderstorms, water will be pushed upwards into drafts which then freeze, resulting in round hailstones. During the thunderstorms, hail will fall once heavy enough to outstrength the draft. Hail falls in irregular patterns, so if your neighbor has hail damage to their home, it does not always mean that you do as well. The impact from hail to your home can cause several types of damage including cracks, dents, and holes, which when left untreated, can expand and cause bigger problems later on. Continuous damage to an area of shingles can cause granule loss. Granules help protect the asphalt from the sun, and the loss of granules can cause the shingles to malfunction earlier than expected. For this reason, if your neighborhood experiences a hailstorm, it would be a good idea to get your roof inspected immediately.
Our team of roofing experts carries a genuine love for the community of Mount Pleasant. It's our home, and our fellow Mount Pleasant residents are our neighbors. As a staff of expert roofing contractors, when we perform our services on your home, we make it our mission to show you what being a good neighbor is all about by treating your home as though it's our own.
We've been repairing and installing roofs since 2007, and that experience- and the hundreds of five-star reviews that come with it- means that when you call Southline Roofing & Exteriors for help, you can rest easy knowing that your roof is in the hands of the experts. We proudly stand behind all our work, and offer a ten-year warranty- that's our way of proving that our team doesn't roof around.
Many companies like to talk about what they can do for their customers. At Southline Roofing & Exteriors, we'd much rather show you. Feel free to browse through our photo gallery, and take a look at some of the new roofs we've installed for our customers in Mount Pleasant!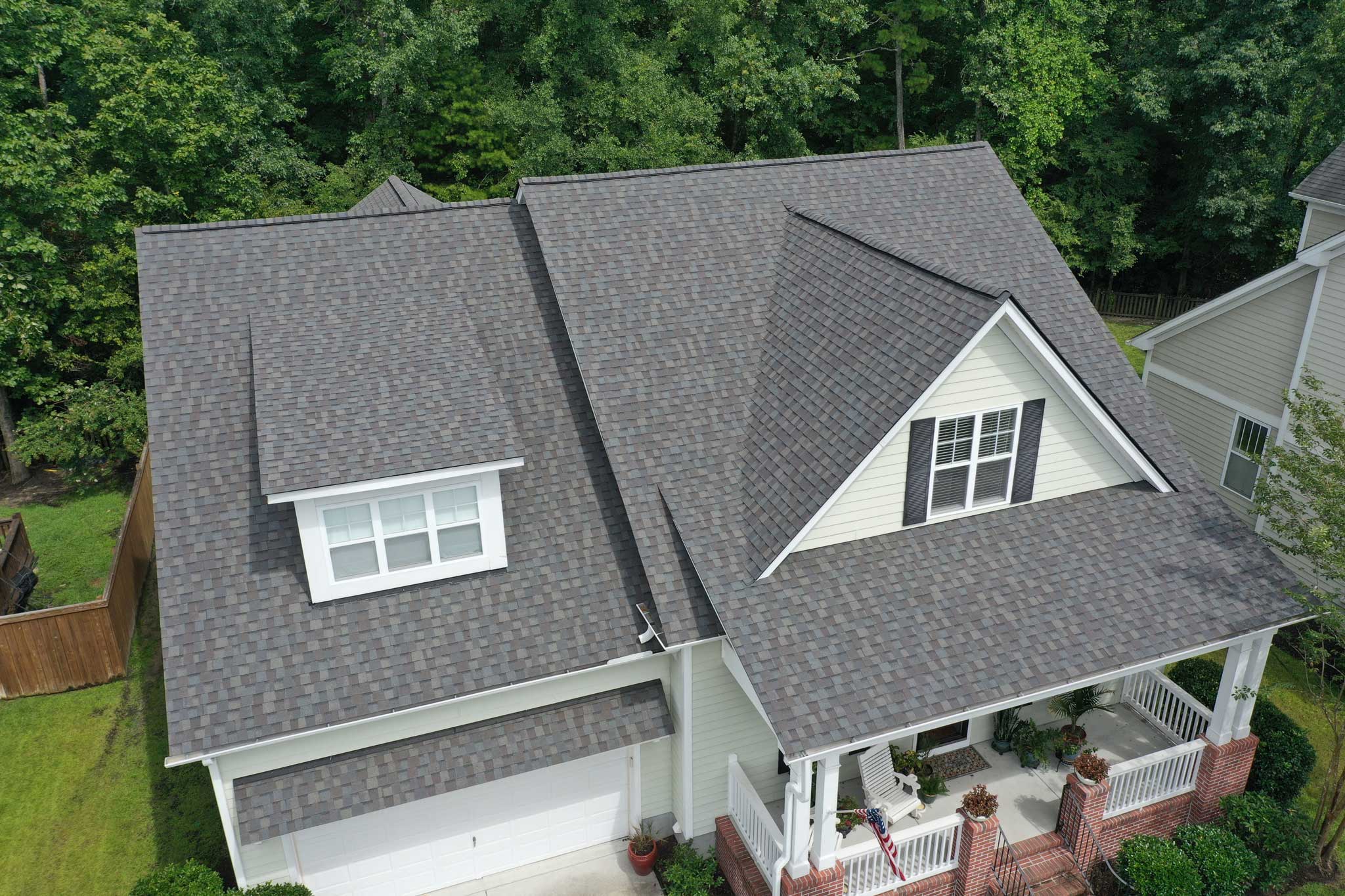 Brian Diehl
04:21 15 Feb 23
100% happy with the service and roof installed on our home! The team is very professional and extremely knowledgeable. I sleep better at night knowing i have a great roof. The entire neighborhood is impressed with the great looking transformation our shingle selection made for the house. Thank you all! And I will recommend/call again! #SALUTE

Angela Smith
15:41 29 Sep 22
We had a home inspection done as part of selling our home and needed some roof repairs done. Southline Roofing came very highly recommended. Kevin Cox with Southline came out to the house the next day to look at the repairs needed and actually did the repairs that day. He also did a full roof inspection to go along with the report that we needed for the buyers. Kevin was very professional, prompt and knowledgeable about the repairs we needed. I highly recommend Southline Roofing and especially Kevin for your roofing needs. They are the best!

James Tasse
14:42 24 Sep 22
Ignacio from Southline Roofing came out and did an estimate on replacing our roof shingles earlier this year. I think Southline was comparable to the other companies cost-wise, but Ignacio took some extra time to explain my options. He even mentioned that there had been some hail damage in the area in the past, and that I might be able to claim at least some of the cost of a new roof if it were to happen again.I waited a few months, but after we got no hail, I decided I would rather not let a hurricane reveal the weaknesses in my old roof. I was able to schedule the work with Yobana, who was very nice, within a few weeks, and they came out to do the install on time. The work took a little longer than expected, but I didn't mind because they did a good job with cleaning everything up.Would use them again for sure!
See All Reviews
Contact Southline Roofing & Exteriors
If you're looking for the best team of professional roofers to provide your home with the best protection from the elements of nature, Southline Roofing & Exteriors would be more than happy to assist you with your next roofing or exterior project. Contact us today for a free estimate!