Though invisible, the wind has a way of making its presence known. You can always see its effects by simply looking at the leaves on trees or flags that stand waving outdoors. While in most cases the wind is harmless, when it's part of a large storm that blows through the area, it can potentially cause cataclysmic damage- especially if not addressed immediately.
Contact Us Today
"*" indicates required fields
"Damaging winds" or "straight line winds" are classified as exceeding 50 to 60 miles per hour but can reach up to one hundred miles per hour. These types of winds are considered to be different from tornado winds- which are caused by downdrafts made during severe thunderstorms. It is in your best interest to have an inspection completed after a strong wind storm or if you notice shingles missing or in your yard. Though you may not be aware of or see visible signs, strong winds can damage your shingles and lead to water intrusion. You may qualify, depending on your coverage, to file a claim through your homeowner's insurance. Contact us today to have one of our consultants review the damages to your roof and go over how the process works in detail.
Call Southline Roofing & Exteriors For Wind Damage roof repair Services
Wind damage is not something that can be left unaddressed for very long. If you suspect that your roof has suffered from wind damage, your best bet is to call our team of roofing professionals immediately and have the issue taken care of. Unsolved wind damage means your house is just one storm away from potentially suffering thousands of dollars in damages- a hefty bill that not only does nobody want to have to pay, but one that is completely avoidable with a simple check-in from our staff of roofing professionals.
While wind damage may feel like a big deal, the quicker you address it, the less severe of a problem it becomes. If you think your roof has taken wind damage, call Southline Roofing & Exteriors today for a free estimate, and find out for yourself why we're the most trusted name in roofing in Mount Pleasant.
Many companies like to talk about what they can do for their customers. At Southline Roofing & Exteriors, we'd much rather show you. Feel free to browse through our photo gallery, and take a look at some of the new roofs we've installed for our customers in Mount Pleasant!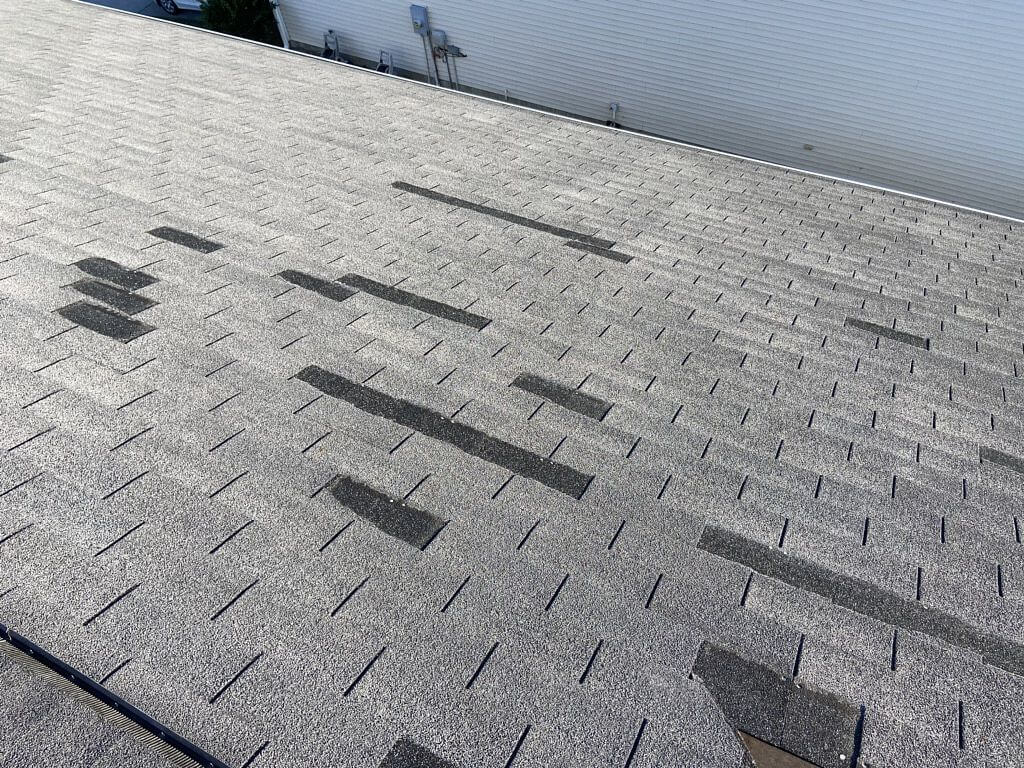 Contact Southline Roofing & Exteriors
If you're looking for the best team of professional roofers to provide your home with the best protection from the elements of nature, Southline Roofing & Exteriors would be more than happy to assist you with your next roofing or exterior project. Contact us today for a free estimate!