WHO IS SOUTHLINE ROOFING & EXTERIORS
Southline Roofing & Exteriors is a roofing company in Charleston, SC that has been serving the Lowcountry for nearly twenty years. We specialize in roof repair, roof replacement, and roof maintenance services. Our team is made up of fully licensed professionals who have decades of experience in the roofing industry. We believe in providing our customers with quality service at an affordable price- and we believe our hundreds of five-star reviews indicates our track record in doing so.
Your Trusted Local Roofing Contractor
Southline Roofing & Exteriors has been addressing the various roof repair needs of customers throughout the Charleston area since 2007. If you find yourself in need of top-quality roof repair services, contact our team today for a free estimate!
If Your Roof Needs Repairs, Don't Wait- Call Our Team Of Roofing Experts Today
A leak in your roof can be frighteningly deceiving. One seemingly small leak can cost you thousands of dollars worth of water damage to the inside of your home- and it can happen overnight. As a Charleston homeowner, your goal is to not let a small leak turn into a new roof.
Sometimes, replacing only a few shingles or sheets of rotted plywood is all you need. After all, why buy what you don't need? Our professional roofers will only quote you on what we find necessary based on your inspection- a process that is straightforward, plain and simple, and easy.
Why us? Put simply, our team at Southline Roofing & Exteriors is always here for you.
Our residential roofing contractor is committed to providing fast, affordable service tailored to fit your needs and schedule. We even match all existing roof materials as best as possible. Most importantly, we treat every roof we work on as though the work is being done in our own home.
There's a reason why homeowners throughout the Charleston area have trusted our team to repair roofs of all types and sizes for almost two decades. It's because we have built a reputation of providing both excellent service and excellent results- it's not a matter of either or to us. If you need repairs for your roof, give us a call for a free estimate, and see for yourself why Southline Roofing & Exteriors has amassed hundreds of five-star reviews for its work around the Charleston area.
Many companies like to talk about what they can do for their customers. At Southline Roofing & Exteriors, we'd much rather show you. Feel free to browse through our photo gallery, and take a look at some of the new roofs we've installed for our customers in Charleston!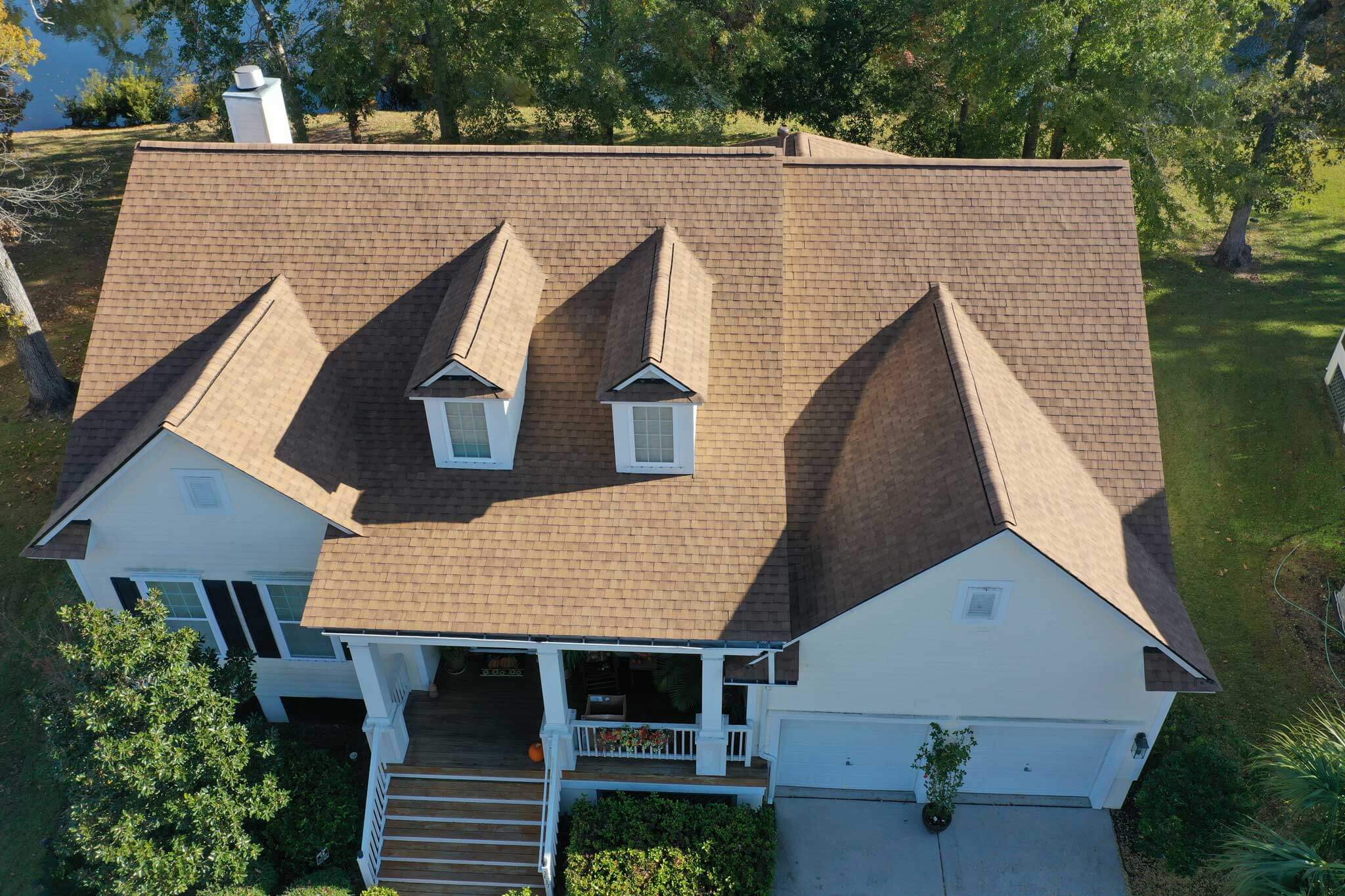 Contact Southline Roofing & Exteriors
If you're looking for the best team of professional roofers to provide your home with the best protection from the elements of nature, Southline Roofing & Exteriors would be more than happy to assist you with your next roofing or exterior project. Contact us today for a free estimate!