It's finally summertime in Charleston! That means warm weather and sunshine, but it also means afternoon thunderstorms and lots of rain. Unfortunately, these rain storms can cause inevitable water damage to your roof, creating leaks that can seep into your home. 
While a small leak or puddle of water in your home may seem insignificant, it is important to address roof leaks early on so they don't have the opportunity to worsen over time. Before you can begin to fix a roof leak, however, you have to be able to locate one.
Disclaimer: False "Roof Leaks" Exist
Sometimes you can find signs of water damage in your home that aren't the result of a roof leak. For example, you might have improper ventilation or plumbing issues in your roof or attic that may cause excess moisture or mold to appear in your ceiling. If you think the moisture is from ventilation issues, try to evaluate the type of roofing and attic ventilation in your home to see if you need an updated system. 
If you still think that the moisture in your ceiling is the result of a roof leak, Southline Roofing can help you determine how to find it. 
Check Out The Attic For Tell-Tale Signs Of A Roof Leak
The easiest way to see where a leak is located is through the attic. With the help of a flashlight, you will be able to see the insulation of the roof's underside and locate any spots of excess moisture. Try to search for dark spots in the roof sheathing or patches of mold – that's likely where your leak is coming from.
Remove The Insulation To Expose the Roof Leak
When you see signs of a roof leak in your insulation, you should carefully remove the area so you can see the leak's entry point on the underside of the roof. Throughout this process, and any time you are dealing with insulation, make sure to wear protective clothing, glasses, and gloves. Once the insulation is removed and the roof is exposed, you should be able to spot the exact location of the leak. 
Some leaks may be caused by objects such as nails or other roof material that has punctured through, while other leaks may simply be caused by aging, deteriorated shingles. Regardless, removing the insulation should make the source of the leak apparent and allow you to take the next step to repair your roof.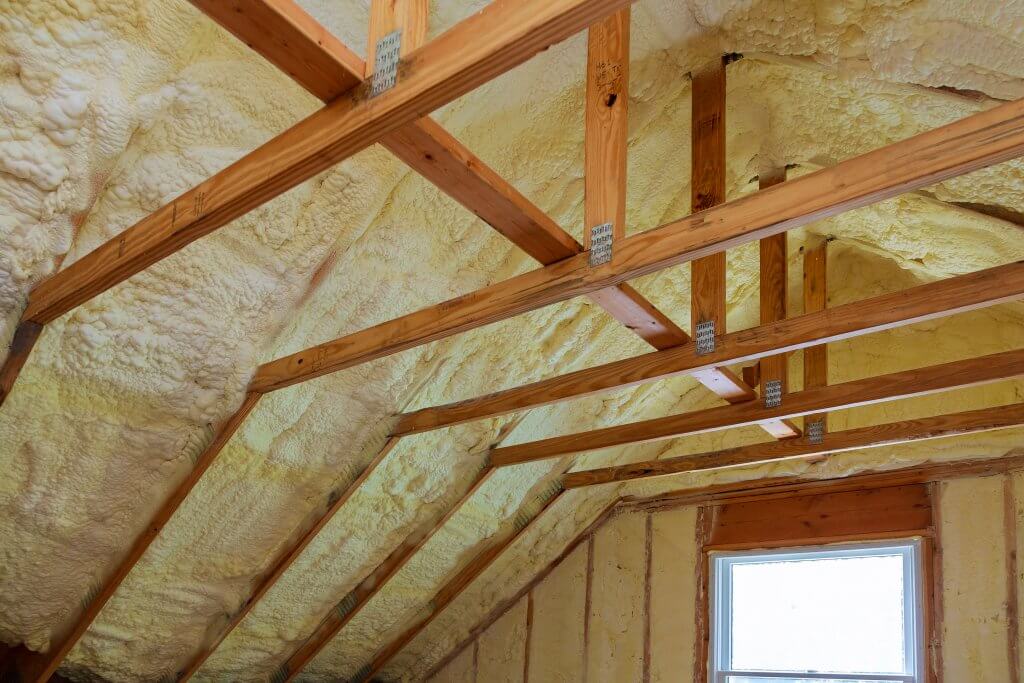 Make Your Repair Arrangements
Lastly, after your roof leak has been located, you can begin making arrangements to have it repaired. If it is a small leak and only requires replacing a shingle or two, you might feel comfortable enough to fix the leak on your own. If the leak is bigger or you don't feel confident in fixing it yourself, never hesitate to reach out to your local roofing company for professional advice and services! 
Are you in need of immediate roofing repairs or a roof replacement? The team at Southline Roofing is here to help.
Contact us today!