If you live in the Lowcountry, chances are you've seen houses that have the underside of their roofs painted blue. Have you ever wondered why? It may seem like just a pretty design element for the porch, but the blue-painted roofs have a significant historical background worth learning about.
The certain color blue is referred to as "haint blue" and its presence in Lowcountry cities such as Charleston, Savannah, and Beaufort has been notable for decades.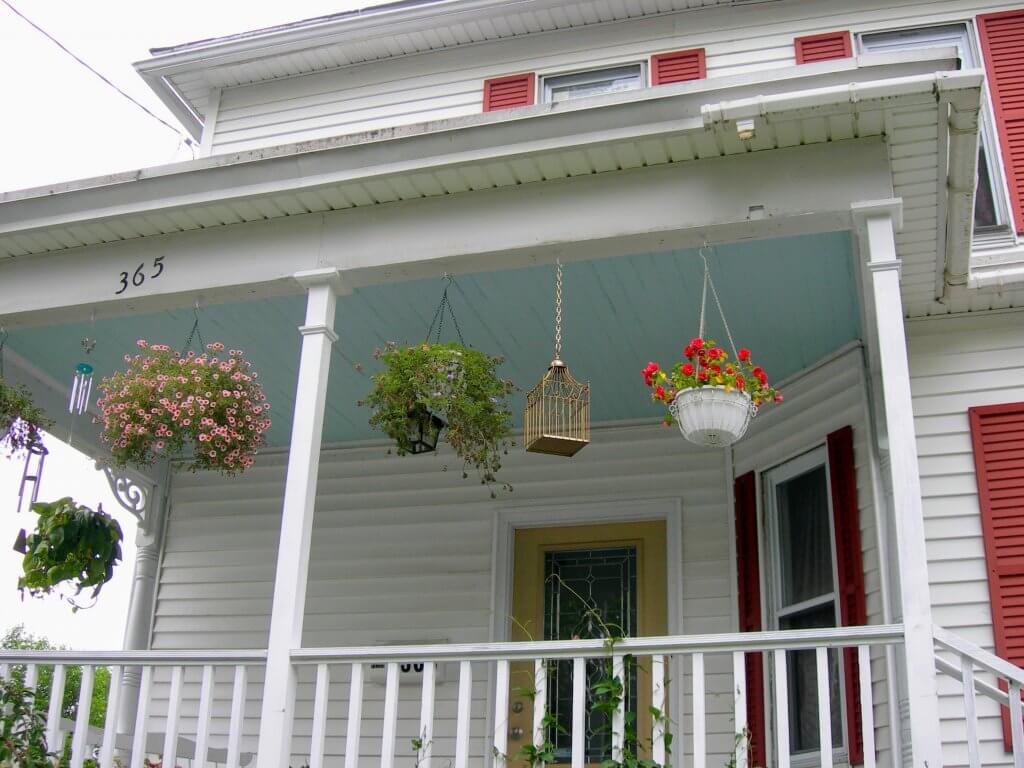 How The Blue Roofs Originated
Haint blue was brought to the Lowcountry by the Gullah people in the late 1500s, and their influence on Lowcountry culture is immeasurable. It is believed that haint blue is related to the word "haunt," and it is a Gullar term meaning ghost or spirit. The Gullah people believed that haints were malicious and evil, and they were capable of entering homes through windows, doors, or even keyholes. 
The Gullah people also believed that the ghosts couldn't cross water of any kind, so they came up with the idea to paint the porch roofs blue to confuse and deter the haints from disrupting and haunting the homes. Some Gullah people even thought that the haint blue could repel death itself, and so the color was used on roofs, windows, shutters, and more. 
The Haint Blue Impact
While the practice of painting roofs and ceilings blue originated with the Gullah people, the colonists at the time began to adopt their idea and paint their porch ceilings as well. Although, it is believed that they did it more for the visual aesthetic rather than to deter evil spirits. Nonetheless, the haint blue of the Gullah people was and still is an incredible part of Lowcountry culture. To this day, people who reside in this area believe in the power of the blue paint, not only to deter spirits but to turn away disease-carrying critters like birds and insects. 
The next time you are out and about in the Lowcountry residential areas, be sure to look for the haint blue roofs and be reminded of their importance and incredible impact on our culture!
Are you in need of immediate roofing repairs or a roof replacement? The team at Southline Roofing is here to help. Contact us today!